CTA
Was ist ein CTA?
CTA steht für Call to Action und bezeichnet eine Handlungsaufforderung an einen User, um eine bestimmte Reaktion zu bewirken. Der sinnvolle Einsatz von CTAs kann die Conversion Rate steigern und bildet somit ein wichtiges Element in Marketingkampagnen.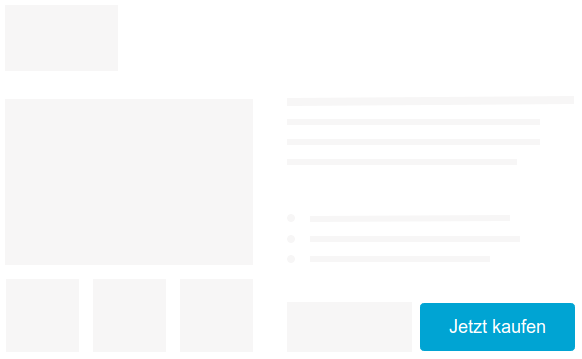 Ziele des CTA
Mit einem CTA können unterschiedliche Ziele verfolgt werden. Er kann nicht nur dem Erzielen von Conversions dienen, sondern auch Leads generieren oder die Verweildauer des Users erhöhen. Zu den konkreten Zielen gehören: 
der Kauf eines Produkts

die Ablage eines Produkts im Warenkorb

die Weiterleitung zu anderen Produkten, Artikeln oder Websites

die Registrierung auf einer Website 

die Anmeldung zu einem Newsletter

die Anforderung von Informationsmaterial

ein Download

ein Anruf

eine Terminvereinbarung 
Anwendungsmöglichkeiten 
Der CTA bietet vielfältige Einsatzbereiche:
E-Commerce Websites

Meta Descriptions

Landingpages

Online Textanzeigen

Display Anzeigen

Print Anzeigen

E-Mail Marketing

TV Spots

Radio Spots
Formulierung
Die Formulierung eines erfolgreichen CTAs ist eindeutig und spezifisch. Er muss zudem aktivierend formuliert sein, um den User zu der gewünschten Aktion zu bewegen. Ein CTA erfolgt in der Regel im Imperativ und besteht idealerweise aus 2 bis 3 Wörtern. 
Beispiele
"Jetzt kaufen"

"Hier anmelden"

"Mehr erfahren"

"Jetzt herunterladen"

"Jetzt testen"

"Hier weiterlesen"
Gestaltung
Der CTA sollte sich optisch von dem Rest der Anzeige, der Website oder der Landingpage abheben. In der Regel werden Buttons verwendet. Dabei handelt es sich um beschriftete Schaltflächen, die durch einen Klick direkt die entsprechende Aktion auslösen. Die Buttons gilt es schlicht zu halten und farblich hervorzuheben. Alternativ kann ein CTA in Kombination mit einem ausdrucksstarken Bild eingesetzt werden. 
Platzierung
Bei der Platzierung eines CTA gilt es sicherzustellen, dass dieser für den User deutlich wahrnehmbar und verständlich ist. Die Positionierung kann entweder am Anfang oder am Ende eines Werbemittels oder einer Website erfolgen. Ziel der Platzierung am Ende ist es, den positiven Eindruck des Users von dem Produkt oder dem Unternehmen aufzugreifen und in eine Reaktion umzuwandeln.
Bedeutung im Online Marketing
Ein Call to Action ist ein wesentliches Element jeder Werbekampagne, da er den User zu der gewünschten Handlung auffordert und damit die Conversion Rate steigern kann. Auch im SEO Bereich stellt der CTA ein zentrales Element dar: Seine Platzierung in der Meta Description steigert die Chance, dass der User das jeweilige Suchergebnis anklickt. Somit dient ein CTA auch der Klickratenoptimierung.